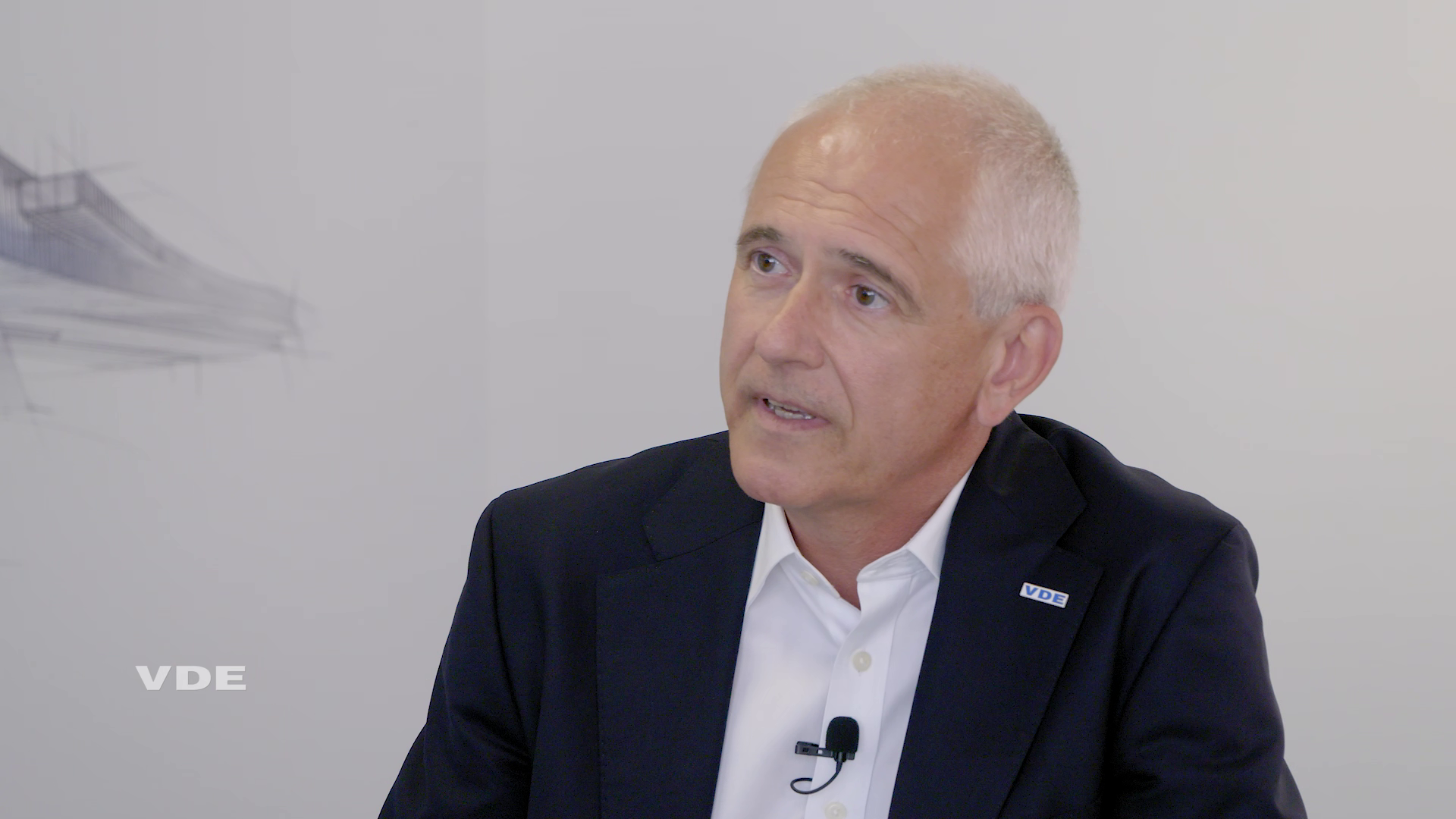 In October, Dr. Martin Hieber took up the newly created position of Chief Technology Officer (CTO) at VDE. As Chief Technology and Networks Officer, the cooperative and communicative manager has his sights set high. "First of all, I see myself as a bridge builder," said Hieber (pictured left), who holds a doctorate in production engineering and development, in his inaugural meeting with VDE President Prof. Dr. Armin Schnettler (pictured right).
Hieber knows how important networks are. For more than twelve years, he worked at the Fraunhofer-Gesellschaft in the field of applied research and established quite a few contacts in industry and science, but also with ministries in Berlin and Brussels: "Politics needs science, science needs industry and industry needs politics."
In 2004, Hieber moved to Robert Bosch GmbH, where he was most recently responsible for global product and technology planning, investment planning and innovation management. With his technical expertise, he wants to help VDE expand its market and customer structure on a national and international level, as well as on a technical level, and work to ensure a successful future.
"We can only do that with top trained young people, with excellent talents, in an interplay of different domains of software, hardware and mechatronics. And that's where we'll need the best minds in the future in a tough international competition." Hieber will also contribute his experience as head of the membership area. He is convinced that "innovations arise at the boundaries of domains and in the interaction of networks, disciplines and people." The networks in the VDE are particularly close to his heart. "I have set out to connect the professionally organized external networks with the internal ones in the VDE, in other words, to bring together the voluntary members with the full-time employees of the VDE and build a bridge."